Your Household Protection
The unique Hydrostop system ensures permanent protection of family houses, companies and other buildings. It prevents unwanted water leaks and leaching from the water supply system.
Hydrostop
A smart system for protecting your property from flooding and monitoring water consumption
It ensures continuous protection 24 hours a day even during power outage.
Detects unwanted leaks and automatically shuts off the water supply.
Informs you about the closed water supply by e-mail or SMS.
Shows you the detailed water consumption in the protected object.
Allows extensive settings according to individual needs.
You can use your mobile phone, PC or tablet for control.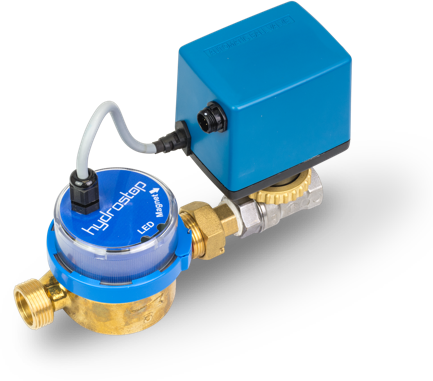 ---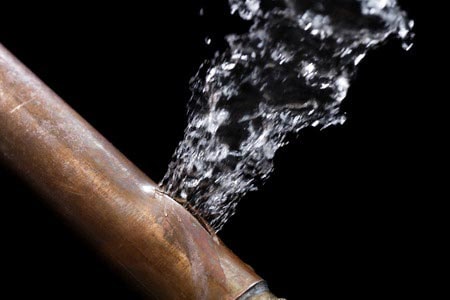 Where else can a water leak occur?
Most leaks are associated with rupture of flexible connection hoses to toilets, faucets, washing machines, dishwashers or rupture of fixed water pipes.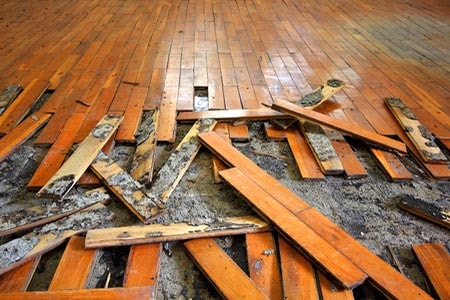 Water can cause serious damage
Damage caused by leaching amounts to an average of thousands of euros. However, it is also common to heat several flats or extensive damage to family houses, where the damage climbs to tens of thousands of euros!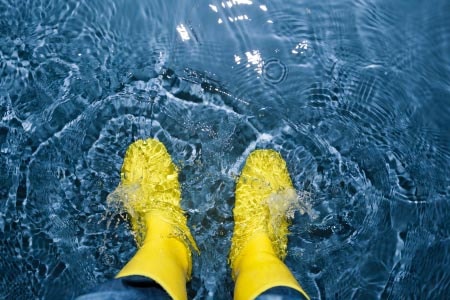 Do you think that flooding cannot affect you?
A sudden leak can occur anytime, anywhere and without warning! Most of the leaching occurs when people are at work, or when they are asleep at night and do not detect a water leak in time.
When can Hydrostop help?
Most frequent cases that can be prevented using Hydrostop
Leaks in water pipelines of a building
If there is a water leak caused by a cracked water pipeline in a building, serious damage of property or an unnoticed leak into the building structure can occur. In both cases, there is financial loss due to the water leak, but especially in terms of the damaged property. The Hydrostop anti-flood valve can detect this kind of leakage and closes the main water supply.
Craced toilet hose
In the case of a cracked WC water inlet hose, there is an immediate leak directly to the building interior and subsequent damage of property. Hydrostop can detect the water leak and efficiently prevent the flooding damage.
Flowing toilet
In case of smaller leaks, which do not affect your property directly, there can be a water leak into the sewerage. It is common for households that the water can be running through the WC for the whole night. It can even go on for a few days or weeks in larger buildings. This situation often recurs during the course of the year. Then the water bill for the run-through water reaches thousands of EUR. Hydrostop is able to detect even smaller leaks such as the excessive run-through water in a WC and stops the leak promptly. There is a minimal financial loss.
Leakage in the irrigation system
These leaks are difficult to detect and can cause substantial water leakage, resulting in financial losses worth of thousands EURO. Cracked or unsealed garden hoses and flanges are typical for summer months, which can cause the leakage of a large amount of water for days or even weeks. Hydrostop can detect the small leaks and prevent the loss.
Leaks in relief valves of water heaters
The relief valve outlet of water heaters is often installed directly into the drain. In case of valve leakage, the water leak can occur for a long time, and it is difficult to detect. When you get an enormous bill for water consumption there must be an investigation and subsequent detection of a hidden leak. Hydrostop can detect the leak in time and stop it.
Any leakage due to human negligence
Human negligence can happen anytime. Mainly children or visitors waste your water. A running faucet in the WC of a public building, falling asleep while filling the bathtub, forgetfulness when filling a garden tank or when watering, as well as many other similar leaks, can be caused by human negligence, tiredness or stress. Hydrostop prevents these kinds of leaks.
Remote administration
Online control via the Internet
You can control and monitor the Hydrostop using remote administration, which gives you the option of individual system settings according to your needs. The remote administration will also provide you with a detailed overview of the water consumption in your property from the comfort of your home, work or holiday anywhere in the world.
Where is Hydrostop suitable?
What types of property can it protect?
Family houses
Blocks of flats
Commercial premises
Public buildings
Hydrostop is suitable for most new buildings and older buildings. Ideally installed in technical rooms or basements. The system is dust and water resistant with degree of protection IP54. Larger commercial objects can also be protected with a single device, thanks to the use of unique functions such as fast recognition of targeted consumption, monitoring of minimum flows (drips), etc.
Save the environment and your expenses Constantly flowing toilets is a common phenomenon in households, commercial and public buildings
Normal leakage to the toilet with a flow rate of 4 l / min = approx. 5.5 m3 per day
| Length of leakage | Price of leakage | Water leak |
| --- | --- | --- |
| day | 20 EUR | 5,5 m3 |
| week | 140 EUR | 38,5 m3 |
| month | 562 EUR | 154 m3 |
| year | 6 752 EUR | 1 848 m3 |
Do you think it's too much? So let's reduce the flow by half = 2 l / min
| Length of leakage | Price of leakage | Water leak |
| --- | --- | --- |
| day | 10 EUR | 2,75 m3 |
| week | 70 EUR | 19,25 m3 |
| month | 281 EUR | 77 m3 |
| year | 3 376 EUR | 924 m3 |
ATTENTION! only one flowing toilet will cause damage in a month close to the purchase price of the Hydrostop system and the damage caused by the flowing toilet during the whole year is multiple!
The water price chosen for the calculation is 3,65 EUR/m3.
Why to choose Hydrostop?
Advantages of Hydrostop installation
Manufactured and assembled in the Czech Republic
High-quality components
Effective protection of your property
Consulting services and an individual approach
Simple remote control
Reliable warranty and service
Hydrostop Installation Standard installation pattern
It is usually installed in the water supply system immediately after the water (billing) water meter and solid dirt filter. It can be placed in the water-installation shaft, technical room or in the basement.
Examples of Installations from Our Clients
Customer reviews What do our customers say about Hydrostop?
A Damaged Ice-maker
I would like to thank HODRtechnic for installing Hydrostop. Not even three months later, I got "the return on my investment". In the food storeroom (where the freezer and the fridge are also placed), the ice maker float was damaged. The water was refilled constantly, it could not flow off to the drain, and it started to flood the whole room. It happened during a Saturday night. Normally the leak would not have been noticed until Monday. Thanks to Hydrostop I was protected in two ways. I did not have to pay for several cubic metres of unnecessary water leakage. And the food and equipment were protected as well. If the food and furniture has been damaged, the loss could have reached of thousands EURO.
Daniel Bartoš
restaurant owner
Better Prevention than Repairs
We own a low-energy wooden house. We were not only afraid of fire, but also of flooding. We have personal experience in flooding; it happened when the WC pipe cracked. Fortunately, we were at home when it happened, so the damage and loss were minimal. After this had happened, we wanted to prevent potential flooding and searched for an affordable and simple installation which would minimize the risks. We found Hydrostop on the Internet. We are a green family. By using the water savers and setting low protection limits, Hydrostop has taught us how to manage water consumption more economically. We are also sure that our house will always stay dry, even if we are not at home.
Ing. Stanislav Blažek a Mgr. Ilona Blažková
owners of a new building (wooden house)
A Flooded Flat
I always told myself that flooding would never happen to me. But the reality was completely different. I live on the first floor in a block of flats, so I have neighbours downstairs. As on a normal working day, I went to work. While I was at work, the old water faucet inlet pipe of my sink cracked. As my neighbours downstairs were not at home, the water leakage went unnoticed. When I came home, I saw the scene of destruction. The water had been running for about 6 hours. The worst thing was making a call to my neighbours.
It took several days to clean the flat. My flat was insured, but I was the one who had to cover the costs of the work and for the run-through water consumption. After having searched the Internet for some time, I found the Hydrostop device and bought it. Now I can go to work without worrying.
Daniel Hubený
flat owner
Excessive Water Consumption of a Garden Hose
I installed Hydrostop after having a bad experience with a garden hose. I was watering the garden one summer before going on holiday. I put the hose aside, and closed the inlet valve in a hurry. Because we were in a rush, my wife and I forgot to close the water main. We always close the water main when we leave the house for a longer time. We were away from the house for a week, and nobody was available to check our house. After returning home, I found out that in addition to the opened water main, I had forgotten to close the garden hose valve properly. About 50 cubic metres of potable water had run through during the week at a rather low flow rate. I had to pay for the water. Fortunately, nothing was badly damaged. I had been in a hurry at that time, and made a mistake which I had to pay for.
Jan Starý
country house owner
A Flooded New Brick Building
In January more than 10 years ago, my unfinished new family house was completely flooded. Because of poor assembly, the brass flange of the water distribution in the bathroom cracked. The bathroom is situated on the first floor. The water was running at the full flow rate for the whole night. 10,000 litres of water ran through within 12 hours. The damage incurred was 25 000 EUR, and that does not include the higher costs for heating, drying, and many hours of work and stress. Anyone who has experienced this kind of event never wants to go through it again. My house was not protected by Hydrostop at that time; now it is protected by it so I am no longer afraid of any floods, and I can sleep well.
František Zlámal
brick house owner